The International Maritime Organization (IMO) has amended the Safety of Life at Sea (SOLAS) Convention to require, as a condition for loading a full container on an export ship, the previous verification or its gross weight. This change affects the entire container shipping industry.
The shipper is responsible for obtaining the gross verified weight of the full container and communicating it to the shipping company.  This requirement is mandatory as of July 1, 2016 and applies globally.  The regulation specifies that obtaining the Verified Gross Weight of a container can be made exclusively by certified weighing systems.
At Systratec, we have designed our ISO container load receptors specifically to respond to this regulation. They are also portable, easy to install, sturdy, safe and certified.
Portable
Unlike other fixed solutions, the use of portable jacks makes it possible to easily move and transport the measurement system wherever it is needed at any given time.
Easy to install
We have taken utmost care to control the weight of each component, so that it can be conveniently handled and installed by a single person.
Sturdy
Designed to move 40-feet and 40-ton containers in industrial environments.  With all that it entails.
Safe
We secure the installation through mechanical locks and other solutions designed to provide safety in the working environment during the weighing procedure.
Certified
Sensors certified for Legal Metrology applications.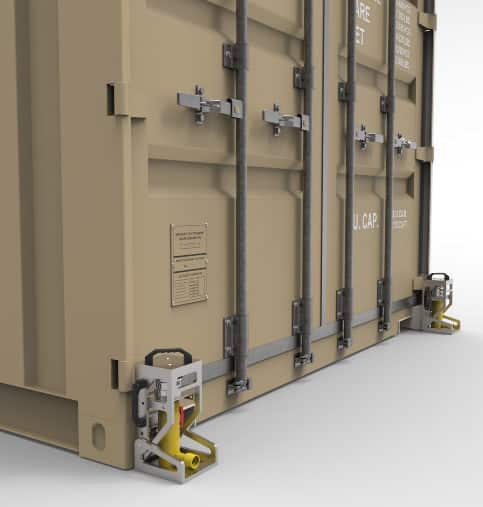 Would you like more information?
If we didn't answer all of your questions, feel free to drop us a line anytime.