The International Maritime Organization (IMO) has amended the Safety of Life at Sea (SOLAS) Convention to require a gross weight verification, as a condition for loading a full container on an export ship. This change affects the entire container shipping industry.
The shipper is responsible for obtaining the gross verified weight of the full container and communicating it to the shipping company.  This requirement is mandatory as of July 1, 2016 and applies globally.  The regulation specifies that obtaining Verified Gross Weight of a container can exclusively be made by ENAC certified systems or equivalent weighing.
In Systratec, together with our ISO container load receptors, we have designed our electronic SYSTRADA SOLAS | Reference to offer a full response to this new regulation.  It houses four high-pressure hydraulic manifolds to handle the load receptors' lift system.  A Systratec CORE unit guides the user in real time while performing the lifting task, and displays the Verified Gross Weight. It also has four high-quality steel connectors for the measurement lines.  The system is completed with the hydraulic hoses and the external pump.
Systratec CORE inside
32-bit RISC processor with FPU and hardware DSP instructions, WiFi, Bluetooth, Ethernet, RS232 / 485/422 serial communications, capacitive or resistive touch screen … High-End technology applied to metrology.
Facilidad de uso
Las instrucciones en pantalla y los LED integrados en el panel frontal guían al usuario durante el procedimiento de elevación y pesaje del contenedor.
Facilidad de instalación
Just connecting the measuring lines and the load receptors' hydraulic fittings, as well as the system's hydraulic supply connector from the external pump.  This is all you need.
Certificado
Acquisition electronics and sensors certified for use in Legal Metrology.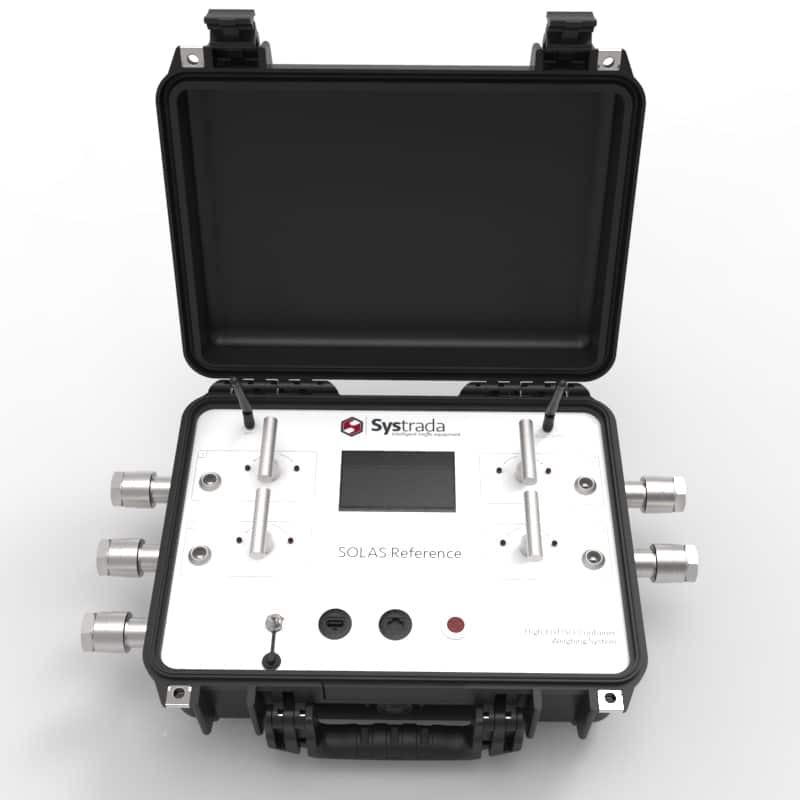 Would you like more information?
If we didn't answer to all of your questions, feel free to drop us a line anytime.