Our certified static weighing electronics,  SYSTRADA Static|Certified, provide the highest precision for applications either subject to legal metrology or for internal control purposes.
The suitcase format is perfect for temporary or portable installations, and it includes power battery and thermal printer for issuing paper tickets with weight values.
The standard rack format has been designed for installation alongside other traffic control equipment in front of the operator, as for example in toll booths.
Certified
Approved for applications subject to Legal Metrology. According to your needs we can also deliver the system for use in internal control operations (not subject to Legal Metrology).
Sturdy
From the steel connectors for the measurement cables, to the push button, everything has been carefully designed to ensure years of service.
Complete
The suitcase version contains everything you need to perform a certified static weighing, print the ticket and communicate the data to a PC via the Ethernet connection included in the equipment.  The rack version has an Ethernet connection on the rear panel and a port for the use of an external printer at the operator's station.
Versatile
The existence of two formats, suitcase and rack, offers great versatility of installation and use for the demanded application.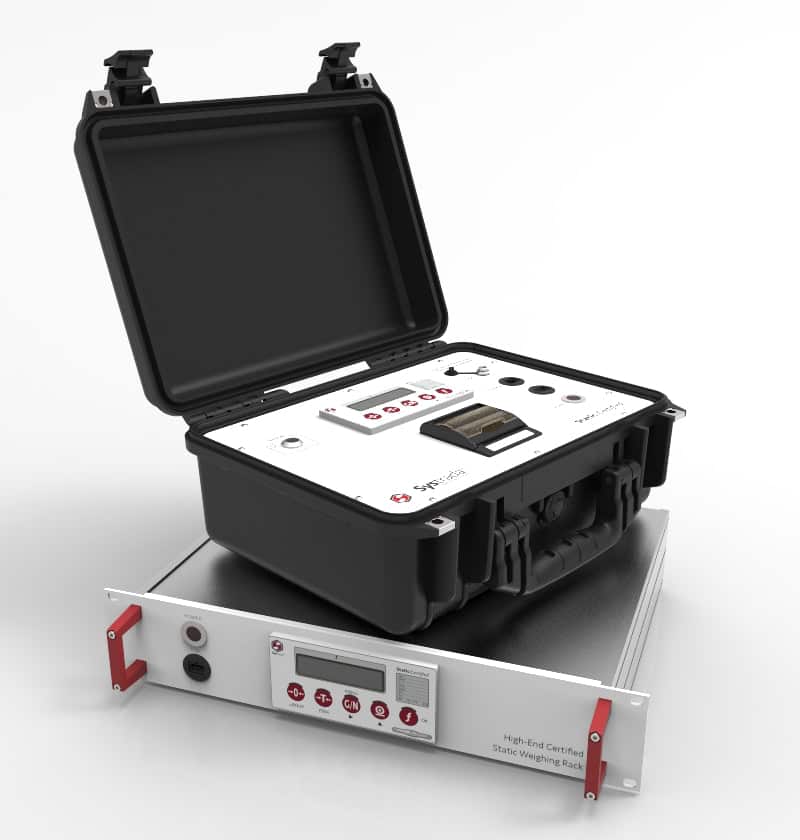 Static weighing applications
In static weighing, the object to be weighed must be placed on the loading platforms and remain stationary for a few seconds until the weight measurement is stable. If it is a multi-axle vehicle, each axle must be positioned on the weighing system, waiting for a few seconds before continuing with the next axle. This method of weighing is the only one approved by the OIML (International Organization of Legal Metrology) for uses subject to Legal Metrology.
Transport Inspection
We provide the Traffic Inspection Authorities with two platforms, four levelling tracks and our SYSTRADA Static|Certified Electronics to check axle weights of transport vehicles within Legal Metrology. We provide also the same electronics, together with our fixed axle weighing platform, to be installed permanently in vehicle inspection areas.
Automotive industry
We provide this electronics together with platforms according to customer requested measurement and range to determine the weight per wheel and the gravity center in the production chain.
Carriers and logistics operators
We provide total-weight and axle-weight verification systems for carriers and logistic operators, so that they can ensure compliance with current regulations on maximum loads for all incoming and outgoing vehicles.
Industry
We provide systems for certified weighing measurement of machined parts or assemblies, tailored to the customer's needed dimensions and ranges.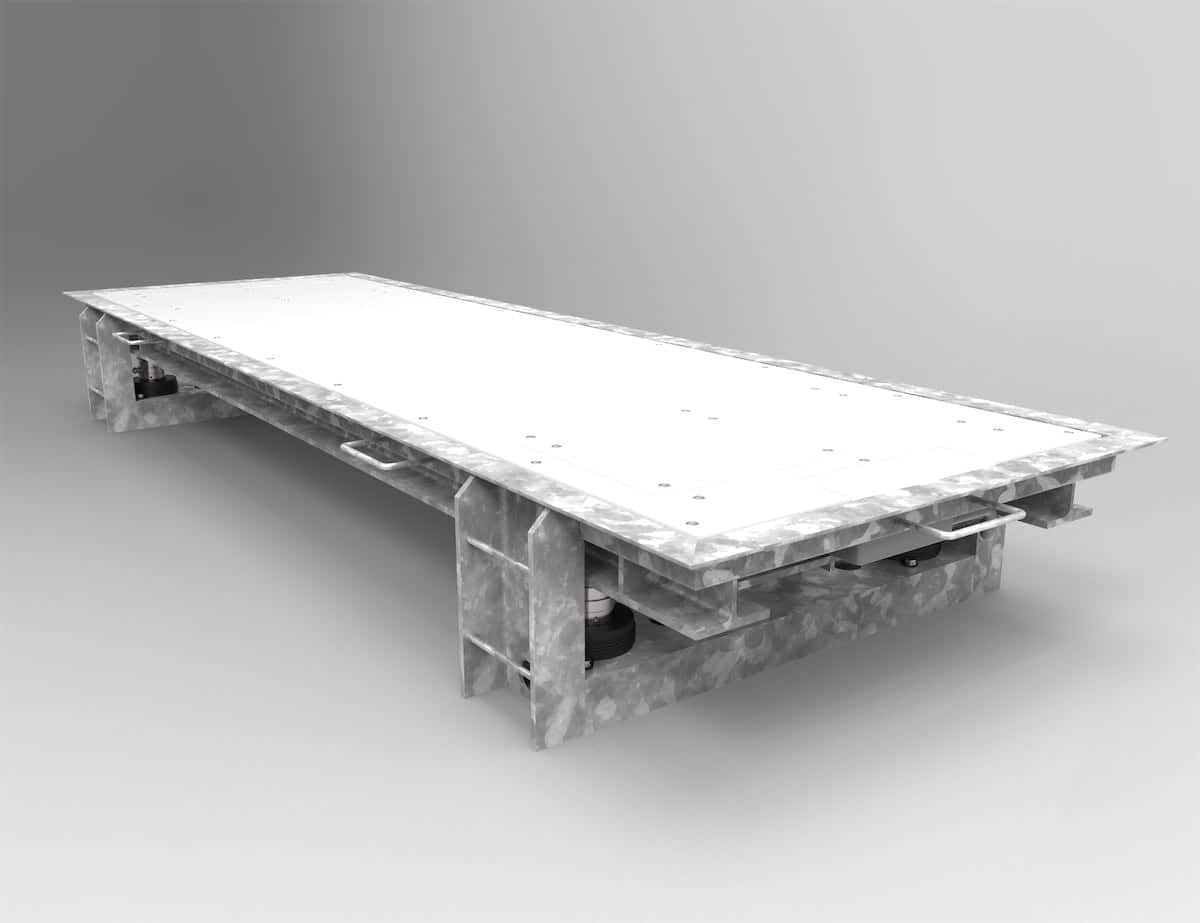 Systratec REFERENCE axle weighing platform
Combine our electronics with our axle-by-axle weighing platforms. By choosing the appropriate electronics, the weighing system can be used either for static weighing applications or for dynamic weighing of trucks and other transport vehicles, crossing the scale without stopping at a speed up to 8 km / h. Static axle-by-axle weighing systems can be approved for Legal Metrology applications, providing certified weight value per axle in transport vehicles, and total weight as the sum of the axle weights. Dynamic weighing systems are intended for Industrial Metrology or internal control applications.
Would you like more information?
If we didn't answer all of your questions, feel free to drop us a line anytime.