In many weighing applications, the realization of civil works –however small- to install fixed loading platforms is not practical. In these cases, Systratec offers a wide range of portable platforms to cover static weighing for certified commercial transactions, static weighing and gravity center calculation for internal control, and low speed weigh-in-motion.
Our platforms are manufactured in machined aircraft grade aluminum mono block, equipped with the highest quality stainless steel sensors, in order to minimize the weight and height of each instrument. Likewise, all accessories such as access and exit ramps, spacers or leveling paths are built with the utmost care. Depending on their application, our platforms can be delivered with wired or wireless electronics.
Aircraft grade aluminum
Our favorite material.  It allows precision machining, and provides extraordinary rigidity and lightness.
Composite materials
In applications where the platform's dimensions -weight and height- are critical, our structures are built with a combination of aluminum and last generation composites.
High-End sensors
Always sensors manufactured in Europe, in stainless steel of the highest quality, certified for legal metrology -if it is required by the scope of application.
Wireless / Wired
Wireless platforms for maximum flexibility or cabled-format systems for industrial environments with restrictions on radiofrequency uses.
Ergonomic
We design our platforms to be user-friendly. Health and safety in working conditions are essential.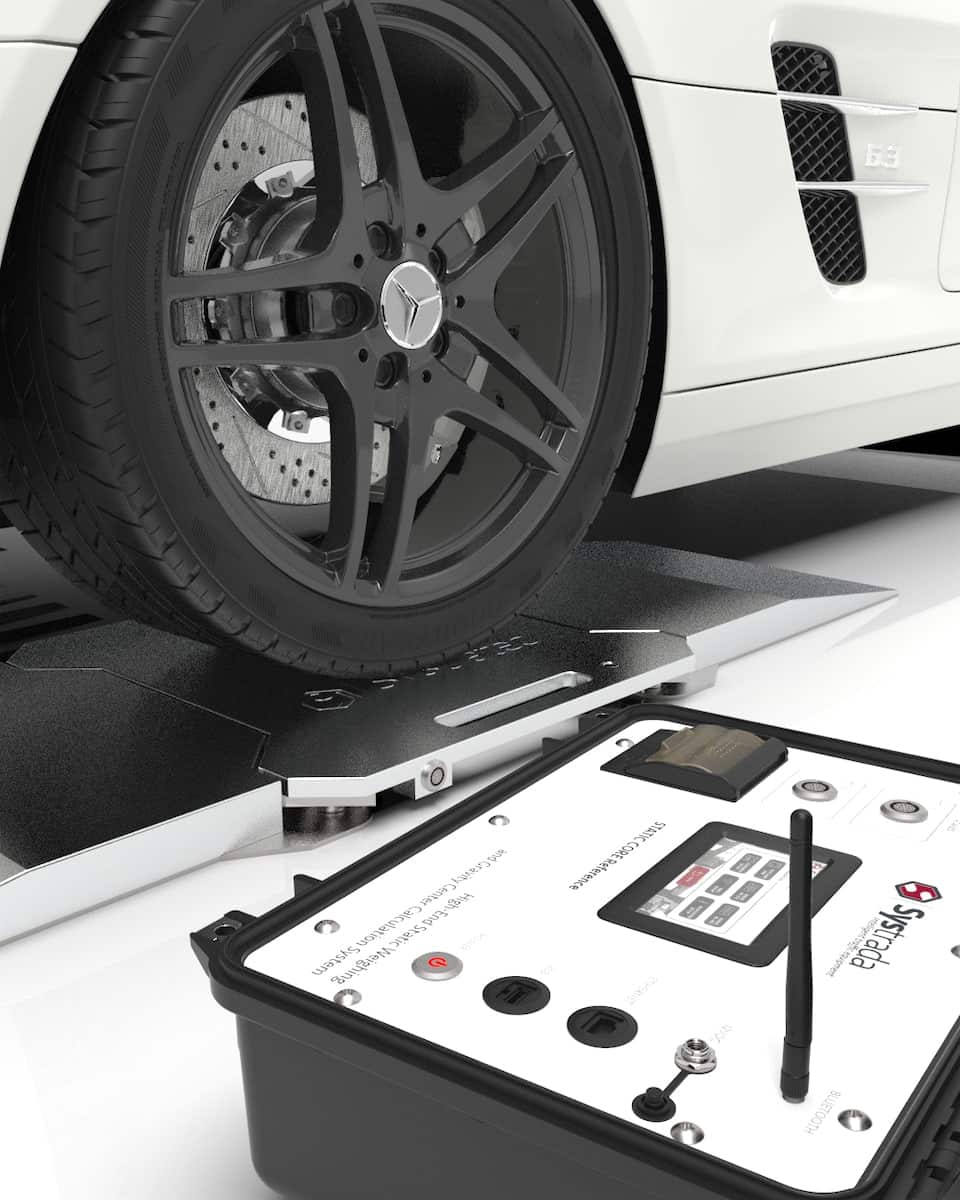 Featured Product
AXLE|mobile
The portable system for static and dynamic axle weighing of road vehicles.
Static weighing applications
In static weighing, the object to be weighed must be placed on the loading platforms and remain stationary for a few seconds until the weight measurement is stable.  If it is a multi-axle vehicle, each axle must be positioned on the weighing system, waiting for a few seconds before continuing with the next axle. This method of weighing is the only one approved by the OIML (International Organization of Legal Metrology) for uses subject to Legal Metrology.
Aircraft weighing and center of gravity calculation
We provide the number of platforms necessary to cover the aircraft or helicopter footprint, adjusted to the client's requested range and with the required communications specifications.
Transport Inspection
We provide the Traffic Inspection Authorities with two platforms and four weigh pads to check axle weights of transport vehicles within Legal Metrology.
Automotive industry
We provide platforms with the client's requested measurement and range to determine the weight per wheel and the gravity center in the production chain.
Racing vehicles
We build wheel-weighing, total-weight and gravity center measurement verification stations for racing vehicles.
Carriers and logistics operators
We provide total-weight and axle-weight verification systems for carriers and logistic operators, so that they can ensure compliance with current regulations on maximum loads for all incoming and outgoing vehicles.
Industry
We provide systems for the weighing measurement and gravity center calculation of machined parts or assemblies, tailored to the customer's needed dimensions and ranges.
Featured Product
Auto|WS
A new Reference among portable systems for weighing and measuring the centre of gravity in cars and light aircraft.
Would you like more information?
If we didn't answer all of your questions, feel free to drop us a line at anytime.